Chatham County NC Real Estate Information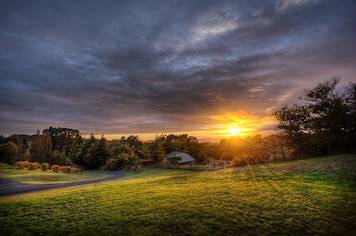 View Chatham County homes for sale on our interactive Chatham County Real Estate Map above.
Chatham County NC is situated south of Chapel Hill and west of Raleigh. Many buyers move to Chatham County because of the l low property taxes, acreage properties, and great home prices. Not to mention the beauty of Chatham County's parks, towns, and topography. Chatham County is a wonderful North Carolina county.
Searching for Chatham County homes with acreage? Whether in Pittsboro or Siler City you will find plenty of property listings with land and other Chatham County farms for sale. View Pittsboro Homes For Sale.
If you are searching for homes in specific Chatham County neighborhoods type the name into the search bar at the top and the website will display all homes for sale in this neighborhood. To learn more about Pittsboro real estate and Siler City real estate follow the links.
Chatham County has single family homes, new homes, town homes, golf course communities, farms, and plenty of land for sale. Occasionally we see commercial real estate listings in Chatham County. From commercial buildings in Pittsboro for offices, restaurants, and shops to larger manufacturing commercial real estate and vacant land in other parts of Chatham offer various opportunities for businesses and commercial real estate investors.
Triangle Real Estate Journal is based out of Chatham County. If you are looking to sell your Chatham County home or property then give us a call today to learn about your property value and our unique marketing plan to get your home sold. In the meantime, check out our Chatham County Home Value tool.
Chatham County's natural beauty is most apparent with Jordan Lake located a few miles east of downtown Pittsboro. Jordan Lake is a man-made lake with several parks scattered around its shores. These parks feature swimming areas, boat landings, playgrounds for the children, camp sites, picnic areas, walking trails and more.
The biggest changes to Chatham County NC are still in the future. The Pittsboro town board approved the largest master planned development in NC in 2014. The project is called Chatham Park. Chatham Park plans to build 20,000+ new homes, millions of square feet of commercial space, and plans to be a "live, work, play" development.
To learn more about the area or real estate in Chatham County contact one of our expert Chatham County REALTORS.