Pittsboro NC Real Estate: August 2022 vs August 2023 Market Update
Posted by Stephanie + Ryan Ford on Friday, September 8, 2023 at 9:24:09 AM
By Stephanie + Ryan Ford / September 8, 2023
Comment
Summer Showdown: What's Hot and What's Not in Pittsboro Real Estate from August 2022 to 2023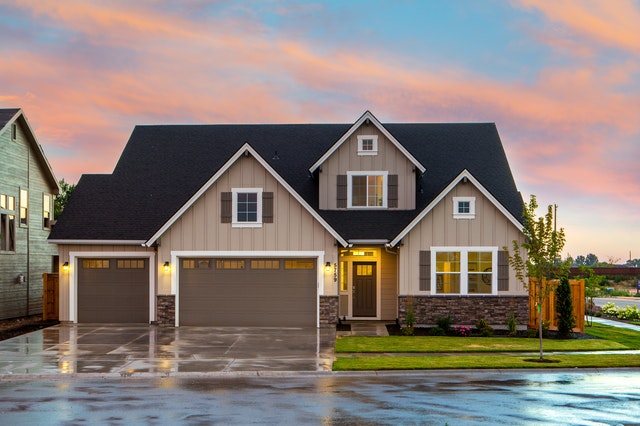 Hello, Pittsboro residents and future neighbors! The housing market is always a hot topic, especially in our charming town. We've rolled up our sleeves to bring you the latest Pittsboro real estate market trends. Whether you're looking to buy, sell, or simply want to be in the know, we've got you covered.
Sales Prices: On the Rise
First things first, let's talk money. In August 2023, the average sales price for Pittsboro homes for sale increased by about 12.1% compared to the same time last year, now sitting at around $671,504. The median sales price also saw a boost, rising by approximately 17.2% to $609,250. Simply put, Pittsboro real estate is looking like a strong investment.
Volume of Sales: Steady as She Goes
The number of sales saw a modest increase of about 6.1%, from 49 properties sold in 2022 to 52 in 2023. With a fairly consistent number of listings (298 in 2022 vs 301 in 2023), this slight uptick signals a stable, healthy market.
Price Reductions: A Buyer's Opportunity
There were more price reductions in 2023, moving from 81 in 2022 to 91. If you're a buyer, this could be an excellent chance to negotiate a favorable price. For sellers, it's a little nudge to be realistic with pricing strategies.
Days on Market: Take Your Time
Homes in 2023 took a smidge longer to sell, with an average of 38 days on the market compared to 34 in 2022. No need to rush, take the time to make well-informed decisions.
New Construction vs Resale: Choose Your Flavor
In both 2022 and 2023, about 70% of the listings were new construction, while the rest were resales. Whether you're a fan of that new-home smell or looking for a place with a little history, Pittsboro has something for everyone.
Price Per Square Foot: Holding Steady
Contrary to rising sales prices, the price per square foot in the Pittsboro real estate market has remained steady. In 2023, the average price was about $234/sqft, a minimal decrease from $236/sqft in 2022.
Key Market Insights
| Year | Average Sales Price | Median Sales Price | Number of Sales | Number of Listings | Price Reductions | Days on Market |
| --- | --- | --- | --- | --- | --- | --- |
| 2022 | $599,083 | $520,000 | 49 | 298 | 81 | 34 |
| 2023 | $671,504 | $609,250 | 52 | 301 | 91 | 38 |
The Pittsboro housing market update for 2023 brings good news for both buyers and sellers. With stable prices per square foot, a slight increase in sales, and a diverse mix of new constructions and resales, Pittsboro real estate offers opportunities for all.
If you have any more questions or need personalized advice, don't hesitate to reach out. We're here to help you navigate the Pittsboro NC real estate landscape with confidence! Ryan and Stephanie Ford, REALTORs in Pittsboro NC.