Navigating the Pittsboro Housing Market: Mid-Year Insights for 2023
Posted by Stephanie + Ryan Ford on Wednesday, July 26, 2023 at 3:38:09 PM
By Stephanie + Ryan Ford / July 26, 2023
Comment
Deep-Dive into Current Trends, Popular Neighborhoods, and the Outlook for Pittsboro's Property Market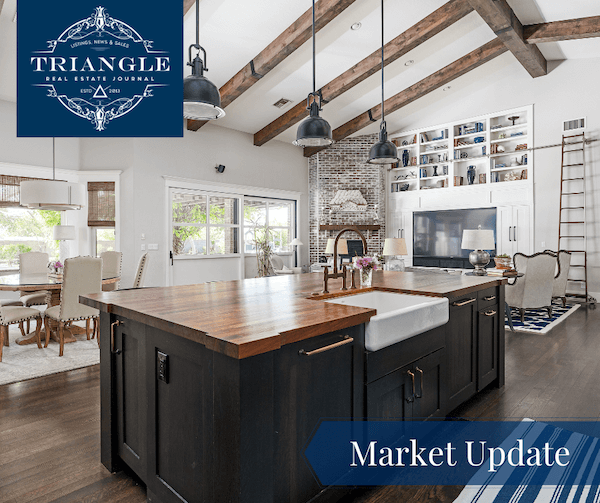 In the dynamic Pittsboro NC housing market, having the latest data at your fingertips is key. Whether you're buying or selling, understanding the market helps you make the best decisions for your future.
As we cross the mid-year mark, there have been some interesting shifts in the Pittsboro real estate landscape. We're going to dive into the key trends, discuss important factors such as mortgage rates and affordability, and take a look at what might lie ahead for our local market.
Here are the key highlights from June 2023 in Pittsboro NC:
- Homes on the market: A stable supply with 130 properties up for sale.
- Average days on the market: An increase from approximately 19 days in 2022 to 34 days in 2023 for existing homes.
- Under contract: A consistent 115 homes, demonstrating steady buyer interest.
- Home sales: An upward trend with an increase from 277 in 2022 to 325 in 2023, a rise of 17%.
- Median home sale price: A decrease to $574,900 in 2023, down from $610,000 in 2022.
- Sales to list price ratio: A slight dip to nearly 100% in 2023, down from approximately 104% in 2022, indicating that sales prices are aligning more closely with list prices.
Source: Triangle MLS - information deemed reliable but not guaranteed.
Understanding Supply and Demand in Pittsboro NC
The market in Pittsboro presents promising opportunities for both buyers and sellers. The consistent number of homes for sale coupled with the steady demand paints a picture of a balanced market. The increase in average days on the market could be a signal to buyers that they can take a little more time in their decision-making process. Sellers, on the other hand, can expect a reasonable timeframe for closing a sale.
Most Popular Neighborhoods in Pittsboro NC
In 2022, the most popular neighborhoods were Chapel Ridge with 38 homes sold, followed closely by homes not in a specific subdivision with 35 sales, and Chatham Park with 32 homes sold. Fearrington and The Parks at Meadowview also saw a significant number of sales with 28 and 16 homes sold, respectively.
In 2023, Chatham Park took the lead with a whopping 103 homes sold. Chapel Ridge followed with 52 sales. Not in a Subdivision and Fearrington were tied with 24 homes sold each, and The Parks at Meadowview maintained its popularity with 16 homes sold.
Factors Driving the Market in Pittsboro NC
Key market drivers include median sales prices and the sales-to-list price ratio. While the median home sale price has seen a decrease from 2022, the steady volume of home sales suggests a robust market. The sales-to-list price ratio, hovering around 100%, indicates a competitive pricing environment with homes selling at or near their listed prices.
Looking Forward: Second Half of 2023
The real estate market in Pittsboro is poised for a dynamic second half of the year. The balance between supply and demand, combined with competitive pricing, creates a promising environment for both buyers and sellers. Stay informed about the latest market trends with ongoing market report updates for Pittsboro NC.
To learn about the 2023 mid-year trends in Chatham County in general or Chatham Park in particular.
Armed with this knowledge, you're empowered to make well-informed decisions. Whether you're buying or selling, don't go at it alone, we can help. Text or Call Ryan and Stephanie Ford, Pittsboro REALTORS at (919) 724-7010.