Stephanie & Ryan Ford - Pittsboro REALTORS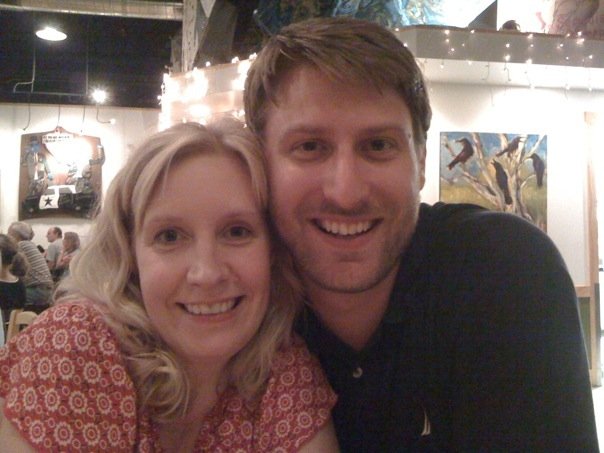 Having lived in Pittsboro for nearly 20 years Stephanie and Ryan have seen the growth and changes in the area.
Ryan's Education:
Penn State University - Bachelor of Arts in Psychology
Victoria University in Wellington NZ - Green Architecture in NZ
Harvard Graduate School of Design - Summer Program
Central Carolina Community College - Zero Energy Home Building class
Ryan's Experience:
17+ years in the residential real estate brokerage business
Broker In Charge license since 2013
Attendance at hundreds of home inspections
Chairman of the Pittsboro Parks and Recreation Advisory Board (PARAB)
Stephanie's Education:
Slippery Rock University - Psychology
Stephanie's Experience:
10+ years in the residential real estate brokerage business
Contact Us:
Office: (919) 542-5585
Mobile: (919) 724-7010
Connect:
What Our Clients Say
Ryan and Stephanie are AMAZING! They assured us that they would find the right home for us and they did NOT disappoint! They are realistic, caring and compassionate, genuinely want to find the perfect home for your family, are aggressive when appropriate, make sure all t's were crossed and i's dotted, and see everything all the way through. We would use them and only them; Nobody compares. 10 stars. We LOVE our home and are grateful for their hard work and diligence in on our behalf. Forever grateful to Ryan and Stephanie. ??
Krista C.
Ryan and his wife Steph are a great realty team. They helped me for ~6 months look for a house in Chapel Hill. I moved here from another state, and i started talking with them before I moved to start getting focused on what I was looking for. We looked at a lot of houses! I thought Ryan was really patient in the whole process, very pragmatic, and highly ethical. I wouldn't ever question whether he was looking out for my best interests or not. He has a lot of knowledge about the housing market in the triangle and also about the unique issues that houses in this area can have. His wife Steph is great to look at houses with because she makes a lot of good points to consider about what is good/bad about the space, and it's also fun to be around her. They both helped greatly with interpretting the problems of the house from the inspection and with the whole negotiating process. All this said, they're just really nice people, and I will definitely use them again to buy/sell property.
Stephanie H.
I cannot begin to tell you how wonderful working with Ryan was. He made buying our dream home a breeze. My wife and I had been looking for a home for quite a while and once we found Ryan we knew were in good hands. Ryan always had our best interest in mind. He pointed out potential faults in the home prior to us making the decision and never once made a selfish decision. I would hire Ryan again and again. In fact, when we sell our home, we will certainly go with Ryan.
Ayaz and Maryum
I will begin by saying we take writing a review for anyone a serious decision because when making big life decisions we too read reviews! Choosing Ryan and Stephanie Ford and their company Triangle Real Estate has been outstanding from a buyer and seller's perspective. We moved from Florida to North Carolinia a few years ago, and Ryan Ford was one of our first contacts. Not only was he super knowledgeable about the entire Triangle area, he guided us in buying rental homes and purchasing a lot to build our own. Ryan and his team are real estate professionals with a "down home" feel in that he creates a comfortable relationship with his clients and their families. He was punctual and available to show us homes and always available to answer any questions, large or small! When we left the Triangle area last year, Ryan and his team listed and sold three homes for us and each home went under contract in 48 hours. Ryan and Stephanie were invaluable in assisting us with staging and negotiating these sales. Anyone can choose a national real estate company, but our experience with Triangle Real Estate Journal was the best decision we have ever made! We have worked with other agents in other states, but Ryan and his team are by far superior!

We now live in the Charlotte area and often joke that we wish we could have "cloned" Ryan Ford because we were confident in his professionalism and integrity! Simply stated, Ryan Ford and Triangle Real Estate Journal is the best!!!
Lisa G.
Ryan and Stephanie are excellent agent! They provided us comprehensive analysis for each houses that we were going to view and always gave very helpful suggestions! It's my very first house and everything was like a mystery to us. Ryan and Stephanie explained everything very patiently. It's very pleasant to work with them If I buy the second house, I will definitely choose Ryan and Stephanie again!!
Wenjia Y.
Ryan Ford is not just a real estate agent, he is a real estate adviser; I have bought and sold real estate with his help: he is patient, knowledgeable and always looking out for your best interest. He adds value to the whole process staying focused on client experience and satisfaction.
Massimo P.
Can't say enough good things about Ryan & Stephanie. In less than 3 days, we had several offers on our home and got above our asking price. We had very specific needs for our next home and they were able to help us find one with almost everything on our wish list - not an easy task! Stephanie is great at pointing out the details and Ryan has the technical skills to keep you focused on the big picture. This team won't let you make a bad decision whether you're selling or buying!
Rebecca M.
We had the pleasure of working with Ryan and Stephanie when they represented buyers building a custom home with Triple A Homes, Inc. They helped make the process seamless with their expert new construction knowledge. They come highly recommended and we hope to work with them again soon!
Triple A Homes
We worked with Ryan Ford for both the purchase and sale of a townhome in Apex. The purchase was several years ago, the sale was 6 months ago. Ryan is a trusted real estate expert. He was patient and knowledgeable during the process of finding, offering on, negotiating, and finally closing on the townhome. He was just as helpful for the subsequent sale of the home. He listed the townhome effectively and put a lot of effort into advertising it appropriately. When showings occurred, he followed up diligently. Once the offer came in, he expertly assisted us in negotiating through multiple back and forths. He smoothly worked us through several "hiccups" and finally the closing itself. We have chosen Ryan again to list our main residence, as we are planning to move to a larger home to accommodate the growth in our family. Highly recommend.
Penny H.
Ryan and Stephanie offered wonderful advise to guide us as we prepared our home for sale. They always returned calls or emails promptly and answered all our questions. They offered suggestions and listened to our ideas. Together we sold our home in just two days! My husband and I did not have to worry about negotiations or setting up appointments. Ryan and Stephanie handled everything and eased our stress load. Cannot say enough about this company and their support. Thank you! Shelly Stockton
Rachel S.
Ryan made selling my home faster and simpler than I ever dreamed it could be. His technical expertise and market familiarity worked like magic. We got a great offer within days of the listing and sold the home at a terrific price. I cannot say enough about what a positive experience I had working with Ryan and his wife Stephanie. They're advice was invaluable from start to finish. They offered suggestions on staging that were easy to accomplish but made a huge difference in presentation. People they recommended for a few needed repairs were competent and reasonably priced. And most of all, Ryan and Stephanie impressed me in every communication with their genuine concern for my needs. You can't go wrong with this smart, savvy team.
Elizabeth C.
Ryan has excellent interaction and follow through. He did a fantastic job leading us through our sale and also followed up to ensure things were going right after the sale. He is very informative along with being totally down to earth; we felt very comfortable with his guidance. We bought our home several months ago and since that time we have contacted Ryan with various questions and he has been there for us. This week was a great example of how he continues to be there for us; I needed information and within hours I received it. Ryan is and excellent realtor who knows the market. If we decide to buy another house we will definitely contact him.
Kay T.
Stephanie & Ryan were wonderful to work with from beginning to end. They took the time to get to know us to really understand what would be a perfect fit for our family and financial situation. At times we considered settling for less but they kept our spirits up and encouraged us to keep looking for the right home. And they were right! We found the ideal home for us and they carefully, patiently and expertly walked us through every step of the process. They made a stressful process a total breeze. I can't imagine ever working with anyone else. They made our dreams come true and we are ever grateful to them!
Whitney R.
Ryan was great to work with. Very patient!
Aaron B.
Ryan and Stephanie are the two greatest realtors we could have asked for, and also two of the kindest and most genuine people we have had the pleasure of getting to know. From our very first phone call to establish our baseline needs and wants in a new home, they were incredibly helpful in mapping out the process for two first-time homebuyers. They make such a great team! From Ryan's business-savvy and obvious expertise in the market, to Stephanie's keen eye and ability to instantly grasp the needs of the buyer, you cannot find a better, more professional, and understanding duo. Not to mention, they will spend endless hours helping to review documents, clarify questions and concerns, and ensure you are getting the absolute best deal on your new home. And they do it all with the friendliest attitudes. As two people who were completely lost in the real estate world, my fiancé and I closed on our new home feeling assured we made the best possible choice and received the best possible deal thanks to Ryan and Stephanie's unwavering guidance. We are so incredibly happy we chose them as our realtors and would emphatically recommend them to anyone entering the market.
Erika G.
Buying a home through Ryan's guidance and experience was a very positive experience. He was very professional and knowledgeable about the Triangle area, and also was very sensitive about meeting our home needs. He has an eye for construction and pointed out many concerns that we would not have noticed. He also follow through with us after closing to make sure utilities were in place and to clarify other homeownership issues. I highly recommend Ryan as a real agate agent.
Janice + Bill M.
Ryan was an absolute delight to work with, and we can't recommend him enough! My husband and I had been looking for land to build on in Chatham County for quite a while before we thankfully connected with Ryan. He was happy to tromp through the woods (and poison ivy and heat and bugs) with us to look at multiple properties. And when we found The One, he guided us through the negotiation and purchase process. Ryan was kind, knowledgeable, and easy to talk with. He communicated with us frequently and responsively; he patiently answered all our questions; and he suggested great legal, county, surveying, and environmental folks to work with along the way. We were lucky to find him!
Caroline + Ralph M.
Stephanie and Ryan were extremely helpful when the time came to sell my Father's Home.
With advice on the downsizing, maintenance and repairs to prepare the home in order to get it listed. Very happy with the results.
Lynn F.
We worked with Ryan to purchase an investment property. He is very patient and knowledgeable. We looked at tons of properties throughout two months. Ryan is super responsive and enthusiastic. It was a very pleasant experience working with Ryan.
Monica + Jason W.