Pittsboro NC Real Estate & Homes For Sale
View Pittsboro homes for sale on the interactive Pittsboro Real Estate Map
Triangle Real Estate Journal is a full service real estate brokerage located in Pittsboro NC. Our website displays all Pittsboro homes for sale and Pittsboro land for sale. The listings update every 15 minutes with the newest Pittsboro real estate for sale. Pittsboro has many different options for all home buyers including new homes or new construction, resale homes, ranch homes, town homes, and homes with the master bedroom on the first floor. Contact one of our Pittsboro REALTOR's for more information.
Search Homes For Sale in Pittsboro By Price
Pittsboro Relocation Information and Highlights
Pittsboro is the county seat of Chatham County NC.
Pittsboro has plenty of small-town charm. We have several charming local shops, restaurants, and attractions including, Carolina Brewery, French Connections antique store, Bella Donna Italian restaurant, the Modern Life Deli and Drinks, Oakleaf, Small Cafe, the City Tap, Carolina Tiger Rescue, the farmers' market and many more!
The population of Pittsboro is ever-expanding because of its close proximity to Chapel Hill, RTP, and Raleigh. Several new home neighborhoods had been approved in the last few years which will provide many more opportunities for buyers looking to relocate to Pittsboro NC. The next few years we will see many more homes for sale in Pittsboro.
Pittsboro has approved the master plan for the super large live-work-play development, Chatham Park. This 7000+ acre development is projected to attract 55,000 new residents over the next 30 years. Check back often for updates on this project.
The popular Pittsboro public schools are located centrally for easy access. Pittsboro Elementary, Horton Middle School, and Northwood High School. Additionally, students in the Pittsboro can also attend the public charter schools, Willow Oak Montessori and Woods Charter School.
Pittsboro Real Estate Market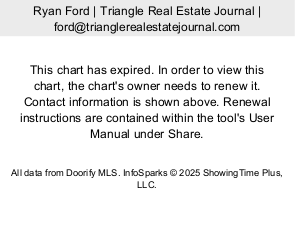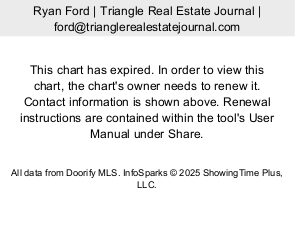 Learn more about the real estate market in Pittsboro: Contact Us or See Pittsboro Market Reports
Pittsboro Land For Sale
Latest Pittsboro Real Estate News & Info
Pittsboro Home Sales Market Update - February 15th, 2017
Pittsboro Ranked #7 for Best Small City for a First Date!
Looking for Free Wi-Fi in Pittsboro? - Updated list of wi-fi locations in Pittsboro.
A Great Time to Purchase in Powell Place - Great article on why now is the time to buy in Powell Place.
For expert Pittsboro real estate advice Contact Us. We are experienced Pittsboro Real Estate Agents